Fast Psychic Help - Specializing In All Matters of Love - Reuniting Loved Ones
World Famous
Doctor Marco
***The Pychic of the Stars***
Now Available 24 Hours.
Welcome. We hope you enjoy your vist..
DR. MARCO is offering a:
FREE PHONE CONSULTATION
for a LIMITED TIME ONLY.

Call To Talk to Dr.Marco Now!
If you're trying to get a loved one back, if your trying to change your luck, if your trying to improve your career or business, if you suspect enemies have worked against you, if you need some "extra energy" on your side, if others have tried and failed - Then you must call Dr. Marco! He is Professional and very thorough

Stop fighting everything alone!
Get some POWERFUL help NOW! Call Today from any location Worldwide. Your as close to me as your telephone! (International Callers, please leave a message and give your phone number with Country Code or City so So Doctor Marco can return your call.
Call Anytime 1(866) 277-4477

Emails will be answered on a first come, first serve basis. Phone calls receive priority.

SCROLL BELOW FOR:


FREE DAILY HOROSCOPES
FREE WITCHCRAFT & PSYCHIC NEWS
LIVE PSYCHIC CHAT
FREE PSYCHIC HEALING MAGNO-FORCE
Don't Let People Who Invoke These Evil Forces Upon You Win in Their Sneaky Deeds



REUNITES LOVERS

With Love Cases, Every person is different and the intense emotional feelings of Love have numerous Meanings to different people. Such As: (affection, devotion, fondness, infatuation, loyalty, committment, security, family, convenience, etc.)
The key is; knowing which methods to employ for your particular loved one, in order to create the desired effects. Often, a Single Thought that "flutters" in their mind can mean the difference between your loved one Staying with you or Leaving you. The mind is an amazing thing and this single thought can develop into an emotional need which must be realized.

Specializing in Hard to Solve Cases.

CALL Now for Psychic Help.
IF YOU ARE SERIOUS AND NEED SOME FAST HELP, then Call Me NOW! I am available 24 Hours for Emergency Cases.
Don't wait until it's too late! Just as the Dove flies, Time goes by and waits for no one.

Dr. Marco's
Free Daily Horoscope
Updated every day!
<><><>< mce_serialized="131713bie"><><><><><><><><><><>
>

Doctor Marco's Free DAILY HOROSCOPES - Check it Everyday!
**LIVE PSYCHIC CHAT**
The top place on the net to meet friends and learn about the psychic world

24 Hr.Updated Psychic and Related News Brought to you by: Doctor Marco & Psychic Solution.com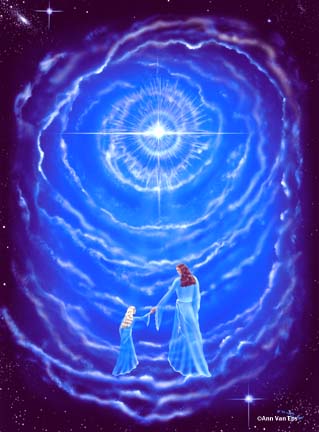 PERFORMS POWERFUL SPELLS

Although Doctor Marco's specialties lie within the Vast Psychic Field and Hypnotic Energies of the Mind, he is a Master at performing the MOST POWERFUL Wiccan RITUALS. Rituals for All Problems.....LOVE....REUNITING....MONEY....SUCCESS.....LAWSUITS.....LEGAL MATTERS.....Most Powerful Incantations and methods are employed. No matter what "Energy" one uses, it's important to direct the Correct energies towards the "targeted subject" in a manner so that a positive response will follow. Many times, if a Single Thought in someones mind is "changed" or "modified" or "perceived differently" *by them* then they will view everything in a different light. That might be what you need to WIN back your lover or increase your luck, etc. It can mean the difference between losing and winning.
---

For A Quick Healing Energy,
Go to:
Doctor Marco's Free "PSYCHIC HEALING MAGNO FORCE"

FREE PSYCHIC HEALING MAGNO-FORCE CLICK HERE
Power Of Affirmations

Affirmations are Powerful. So Powerful that they can actually change the make up of your mind! To understand how affirmations work, it's important to know and respect the "law of attraction." What you think about, you attract. Even if it is negative. For instance, if you say, "I don't feel good or I think I am getting sick" then you probably won't feel good and you probably will get sick. If you say, "I don't want to get sick," then you probably will too. This is because you attract what you think. If you say, "I wish I was lucky", it really says that you are not lucky. When you say, "I think I'm" or "I need" or "I wish" then you attract energies which sustain the negative thoughts.
In other words, the negative overpowers the positive in the same sentence.

Instead, say, "I feel great," or "my body is healthy in every way." or "I am lucky". This puts only the positive meaning of the words into your mind and at the present time, not in the future.

You may have to fight your reasoning on this one and analyze it more. The key is to repeat such an affirmation over and over and over until it subconciously becomes imbedded into your mind. But I promise you, Affirmations really work, try it and get those Negative thoughts out of your Mind - Develop a Super Success Image!
Witchcraft!
Witchcraft is an ancient religion that has been practiced since the Roman times. Over the years Witchcraft has taken many forms. People who perform Witchcraft (Practioners or Witchcraft) are called Witches.

Many Witches have been misunderstood and persecuted over the years. In the Middle Ages many Witches were killed....Probably the most famous persecution within the United States was in Salem, Massachusetts, in 1692 twenty four people died in the famous "Witch Trials".

Today, Witchcraft is still a growing Religion. Some people think that Witches worship Satan. But, Witches do not worship Satan, as Witchcraft came into being long before belief in Satan. Satan worshippers can be involved in Witchcraft, but it is very rare. Witchcraft is generally a Spiritual, Earth-loving religion. However, in all aspects of life, there is a positive and a negative. Most practitioners use witchcraft to benefit others, but some negative people use black magick or evil spells for their own selfish reasons. It is these EVIL Practioners & Spell Workers that you have to be protected from.

Witchcraft has many holidays and rituals. In part these served to help hand down traditions and knowledge from generation to generation.

Witches are known for their ability to cast magick spells. Conjurations, potions, incantations and spells are a Very Important aspect of Witchcraft. Most Witches must learn and practice magic, keeping notes of progress and effectiveness in a journal. This journal is also called a "grimoire" or "Book of Shadows."

This practice of keeping a journal may have begun in very early times with Witches treating different ailments with herbs and botanicals, and keeping track of the results. Today, many people use herbs for ailments, but Witches have been renowned herbalists for centuries.

Some say that the main difference between Witches and Pagans is that Witches use magic spells and Pagans do not. Because they do have similarities, some call Witchcraft a form of Paganism.

If you suspect an Evil Person is doing negative Witchcraft Against YOU or if you need some Protection, please contact me and I can help.


*** Get a Spell Performed Now ***
IF YOU NEED FAST HELP with LOVE, LUCK & All Problems, Contact World Famous Authentic Warlock KOMAR, click here:


.

the Complete Powerful Wicca Course, Komar's Spells, Free Witchcraft Articles & Updated Wicca News, Plus a free gift for stopping by!

Haitian Spells - We will Cast a Spell for You!



.PsychicSolution.com Website has been visted times since April 2001
May you find Love, Success & True Meaning in you life...Spiritually Yours, Doctor Marco
What is Witchcraft?